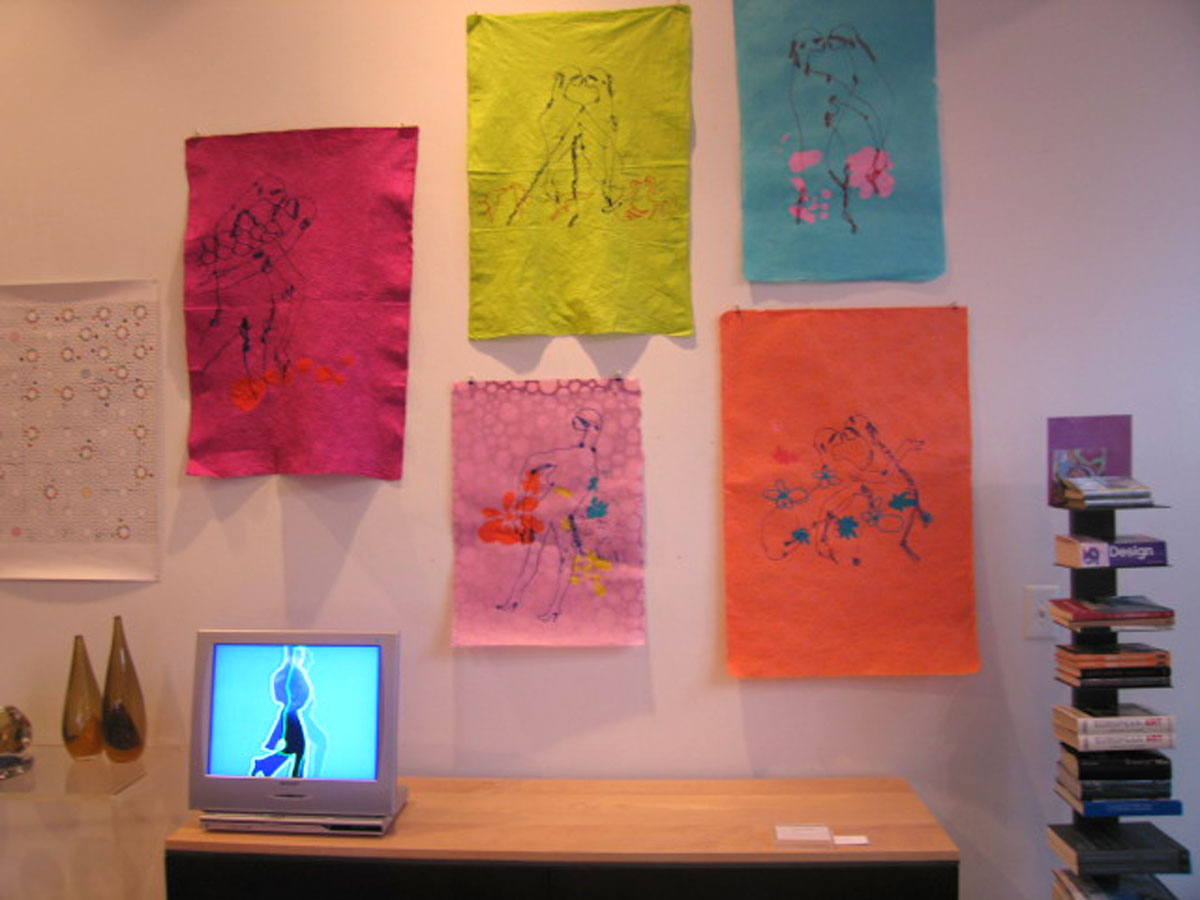 Echos of Mod 70s - "Flower Immersion ", Galina Schevchenko, drawings on paper
The artists in this exhibition echo the saturated colors, intensity and inventiveness of this decade. LiveBox Gallery appropriates the holiday shopping season creating greater access to video and new media art, by exhibiting video and drawings at Hejfina, an eclectic lifestyle shop on Milwaukee Ave.
On a screen in the shop window, vibrant animations by Lee Arnold, Jill Johnston-Price, Galina Schevchenko and Myriam Thyes, continuously loop engaging the viewer from the street. Inside the shop two screens seem to dance in unison, one literally as Patricia Shigly captures Eastenders dancing in the streets in "Pilchards". Also inside is an installation of Galina Schevchenko's drawings and video, and video by Lane Last.