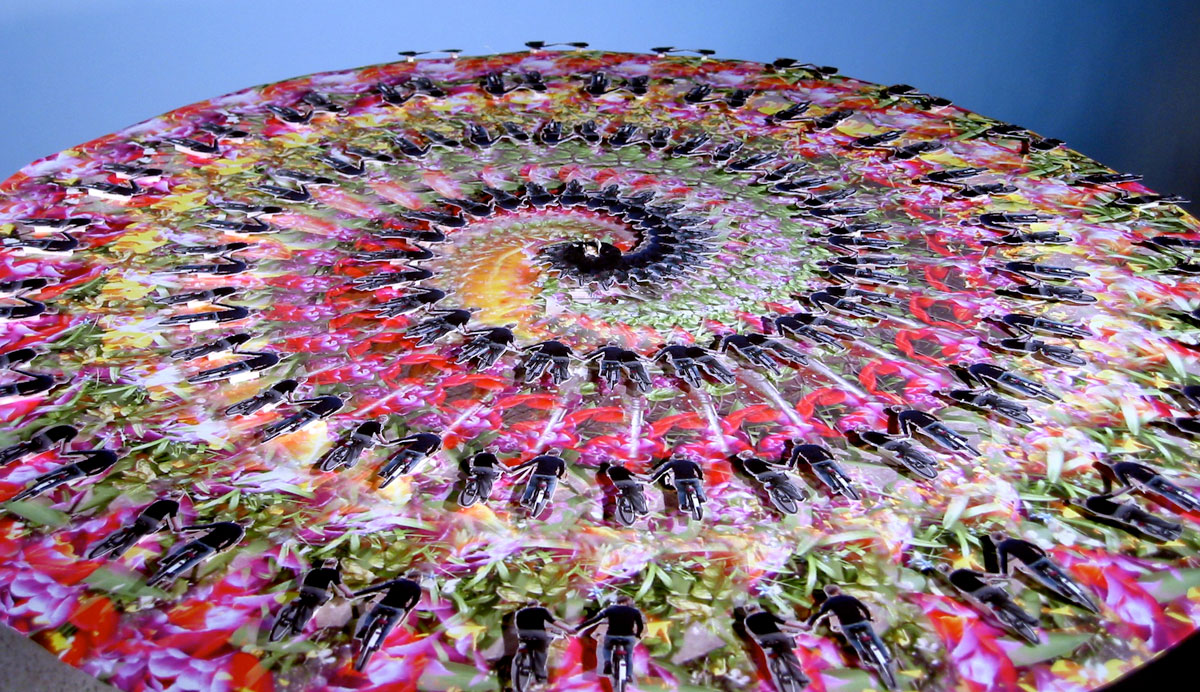 Mindfield - "Copenhagen Cycles", Eric Dyer, 6 min 35 s, zoetrope, 2005
To celebrate the reluctant ending of 6 years of alt-space, experimentation on the bleeding edge of interactive chaos, Mindfield studio will presents "uPod", a coordinated set of interactive audio and video installations driven by the input of the 800 sq ft. custom made Mindfield sensor floor, plus additional non-interactive pieces.
Installations included a massive interactive beatbox on the sensor floor and a flickr.com photo streamer that is driven by keyword input from phoned-in SMS text messages. Partial list of artists includes sound artist group Solow, composed of Stelios Valavanis and Roman Bolks, curated pieces from LiveBox, Brian Dressel, of OVT visuals, Sara Schnadt, and Gordon Kummel.
LiveBox video program: Eric Dyer, Baltimore, MD, "Copenhagen Cycles", 6 min 35 s, zoetrope, 2005. Kim Collmer DE/US, "Berlin Skin", 2 min, mixed media, 2007. Lee Arnold, "S-Bahn", 2006, 05:05, continuous loop.