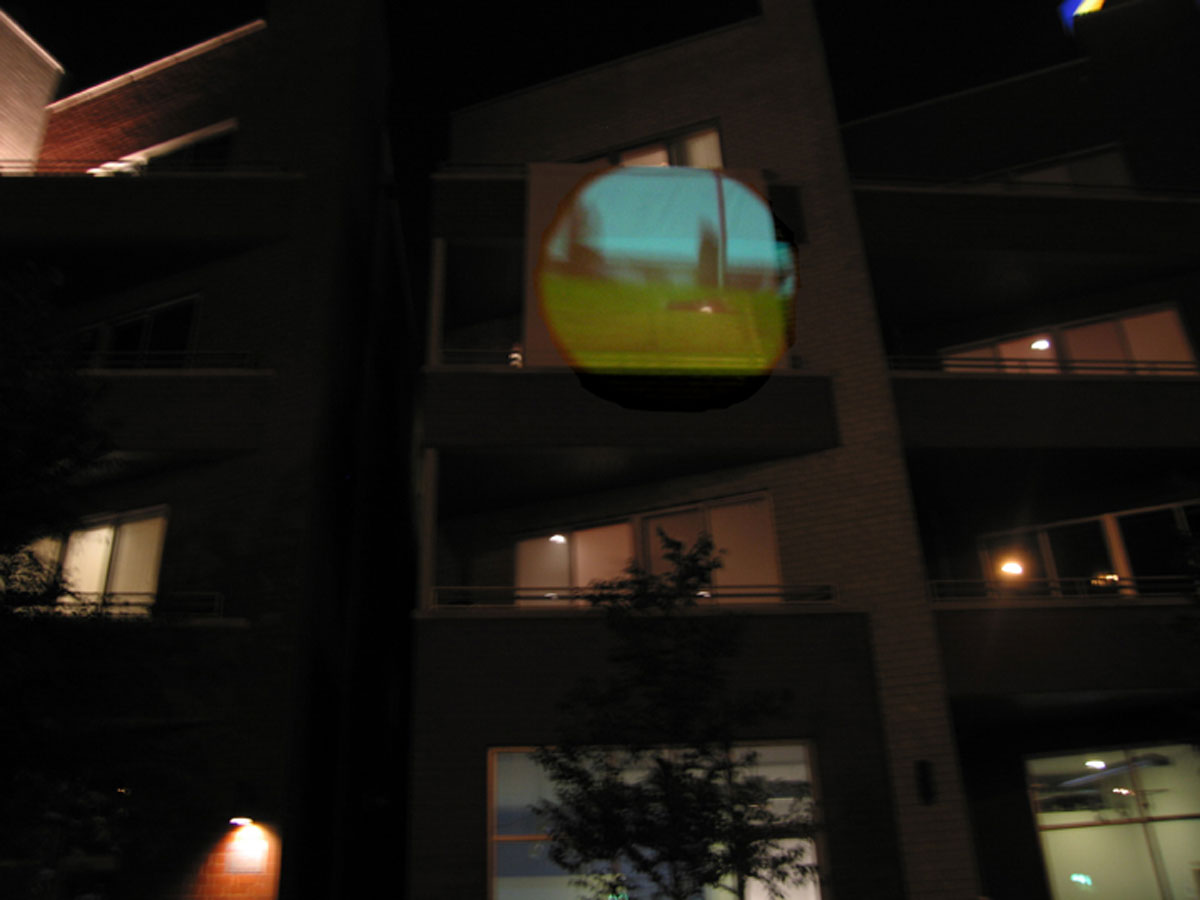 ROLL, Robert Ladislas Derr, 42 second loop
"Roll" was a playful exercise conducted in Vancouver, Canada for the Pre/amble: Festival of Art and Psychogeography. Reminiscent of childhood activity, Robert Ladislas Derr partakes in a dizzying roll down a hill. Roll was a chance to introduce a sense of the irrational in the course of daily routine.
"ROLL" was projected on the front of a building, overlooking I90 at the North Ave exit.