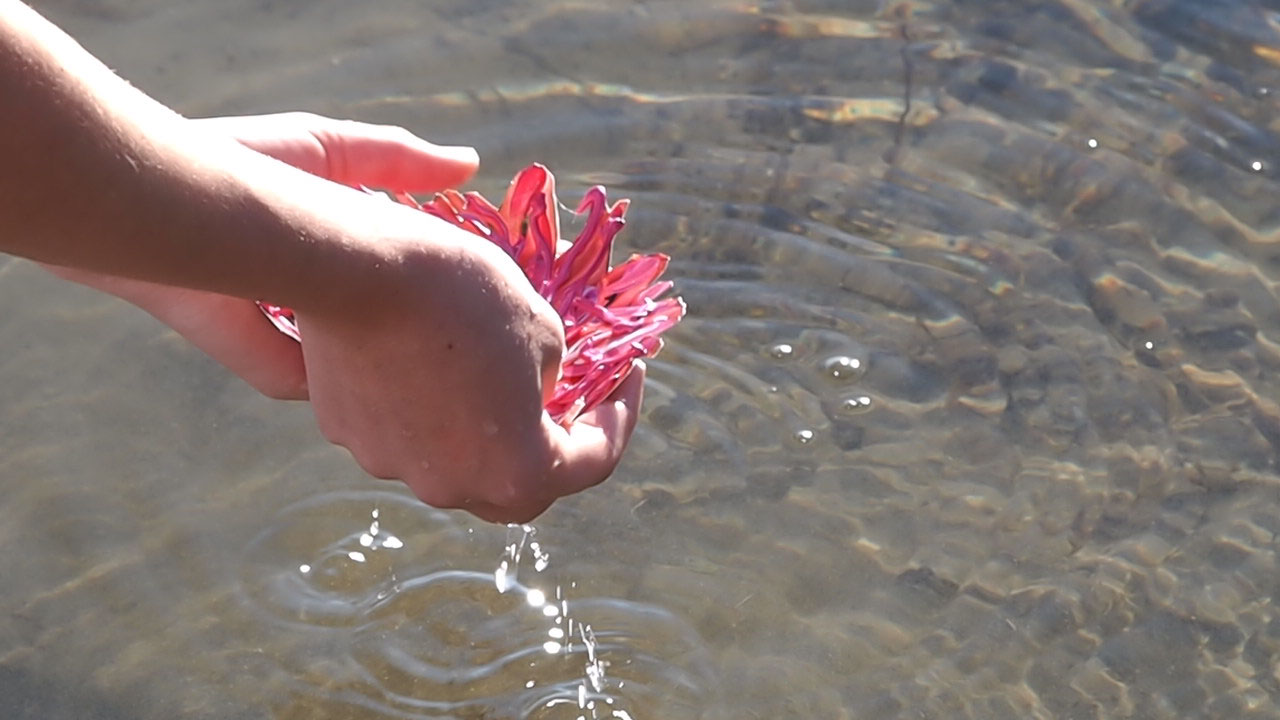 "Flower Girl", 2-channel video, 6;06 min, 2013
In 2012 my daughter turned 13. The year proved to be a tough one for women. Women fought along side men during the Arab Spring, in hopes of better conditions, yet rising conservative movements, may actually have further diminish their rights. In the United States a "War on Women" filled the year's headlines, as ultra right wing conservatives attempted to peel away gains women earned over 30 years ago. I had hoped my daughter would be entering her womanhood in a more encouraging time. I wonder while she climbs trees, collects snakes, poses seductively, and looks at boys differently, just how much has changed since I was climbing trees.
Flower Girl touches on innocence, and the transition from childhood to womanhood, during a time of confusing norms and expectations. The video is structured as a diptych, on the right a girl is at play in a pictorial scene, on the left an adult mechanically constructs a silk flower. The piece beckons the question: can the girl hold on to her identity, cultivate her aspirations, or is she predestined to be a construct of her environs? And what of the older woman; an architect or pawn?
Each painted flower prop represents a component of the girl's identity, and was chosen for its floriographic name, based on the Victorian Era practice of communicating through flowers. Daisy for innocence, lotus for purity, for example, are in essence both expectations and an unspoken language. The nuances of the language are mostly forgotten, but the implications for women still linger – the perfect woman must still be pure (Lotus) of body, innocent (Daisy) in spirit, and a wildcat (Dahlia) in bed.
"Flower Girls" was re-created in 2014 for "cactus, flower, fuck-off, love roses". New footage was added: of the young girl one year on, and an alter-ego of her transgender sister, both transitioning to womanhood.
"Flower Girl" has exhibited in multiple galleries and festivals in the US and abroad.