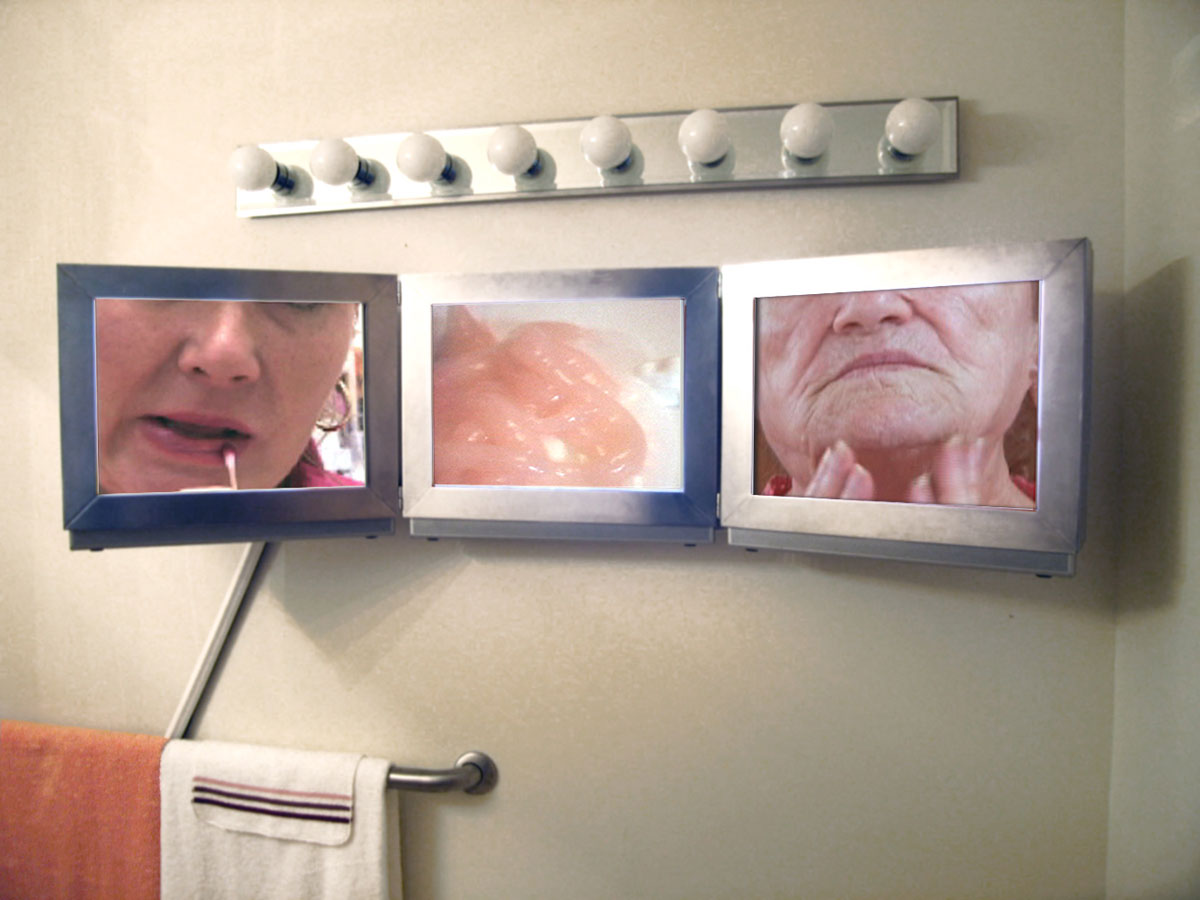 "Makeover", 3-channel video, installation
In the video/faux vanity mirror, a young woman appears to be attempting to erase time while an older woman embraces life's journey as she gently caresses her face. The installation invokes discussion on image and aging, both men and women, tell me they find "Makeover" uncomfortably familiar, yet empowering and releasing. As a young woman I was told I needed to hide my freckles, darken my blond eyebrows and lashes and contour my face to create cheekbones. Now I am told I must not "look" my age, and those same freckles after a certain age will become "age spots". But all is OK, the answer to my condition is within my reach: lotions and potions to reduce fine lines, tighten and lift sagging skin are now at my disposal. "Makeover" embraces the inevitability of passage, and seeks to question our fixation with physical perfection.
The installation presents as a video sculpture, a mock vanity mirror. Three monitors, framed as a unit, are mounted on the wall (or sit on a shelf/narrow table if mounting is not possible) tilted to suggest a 3-mirror vanity; a vanity light bar hangs directly above.
Dimensions: Three 20" LCD screens encased in frame- 60" wide, 18" high, 10" from wall, weight 45 pounds.
Light bar – 42" wide, 6" high, 8" from wall.