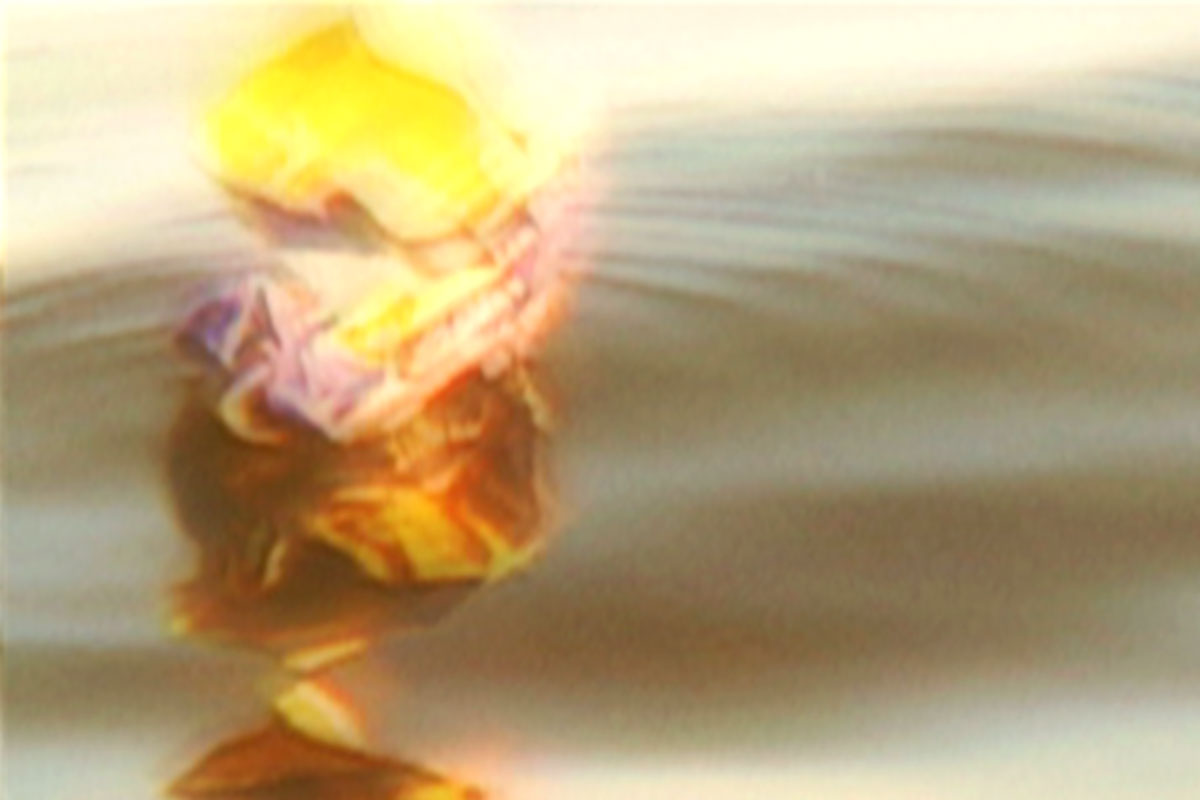 "Now for the Painter", 4-channel video installation, 2008-9
"Now for the Painter" includes 4 videos filmed at different times of the day over a year: Late Autumn Afternoon Drift, 5:00 loop, 2008; Dawn Outing Early Summer, 4:42 min loop, 2009; At Anchor Near Shore, Spring Morning, 2:27 min loop,2009; Sunset Sail on the Summer Solstice, 11:25 min loop, 2009.
The digital seascapes of Now for the Painter are a tribute to Turner's last seascapes. The project title is from R.J.W. Turner's piece Now for the Painter, (Rope) Passengers Going on Board (Pas-de-Calais), 1827. The reference to a painter was Turner's homage to the Dutch painter Aelbert Cuyp. I have been intrigued both by Turner's skill with the brush, and by his interest in technology. I couldn't help but contemplate his likely interest in digital media if he was practicing today. My admiration for Turner's paintings, passion for kayaking, and the beauty of a near by lake, were the inspiration for the video seascapes. The "ships" would be made from crumpled pages torn from Art Forum.
Works which are particularly relevant to this project include: Seascapes with Distant Coast" 1845, Sunset watercolors1845–50, Seascape Folkstone 1845, Von Tromp Going About to Please His Masters, Ship a Sea, Getting a Good Wetting 1844. Turner's late watercolors painted in Folkstone were especially fascinating, possessing an uncanny ability to convincingly 'suggest" land, sea, sky, time, and mood.
A live performance of "Now for the Painter - Afternoon Drift," in collaboration with local musicians Mark Balestrari and Mike Weaver, was performed at the Guild Theater Albuquerque for the Experiments in Cinema Festival 2016. the piece also exhibted or screened at:
The Merwin Gallery Illinois Wesleyan University, Bloomington, IL
The Rymer Gallery, Nashville, TN
SnapFilm Festival, Krakow, Poland, (1st Prize – Experimental Film)
One Minute Film Festival Brazil, Critic's Choice, Brazil (200 + cities), (short single channel version)
Echotrope New Media Arts Festival, Omaha, NE