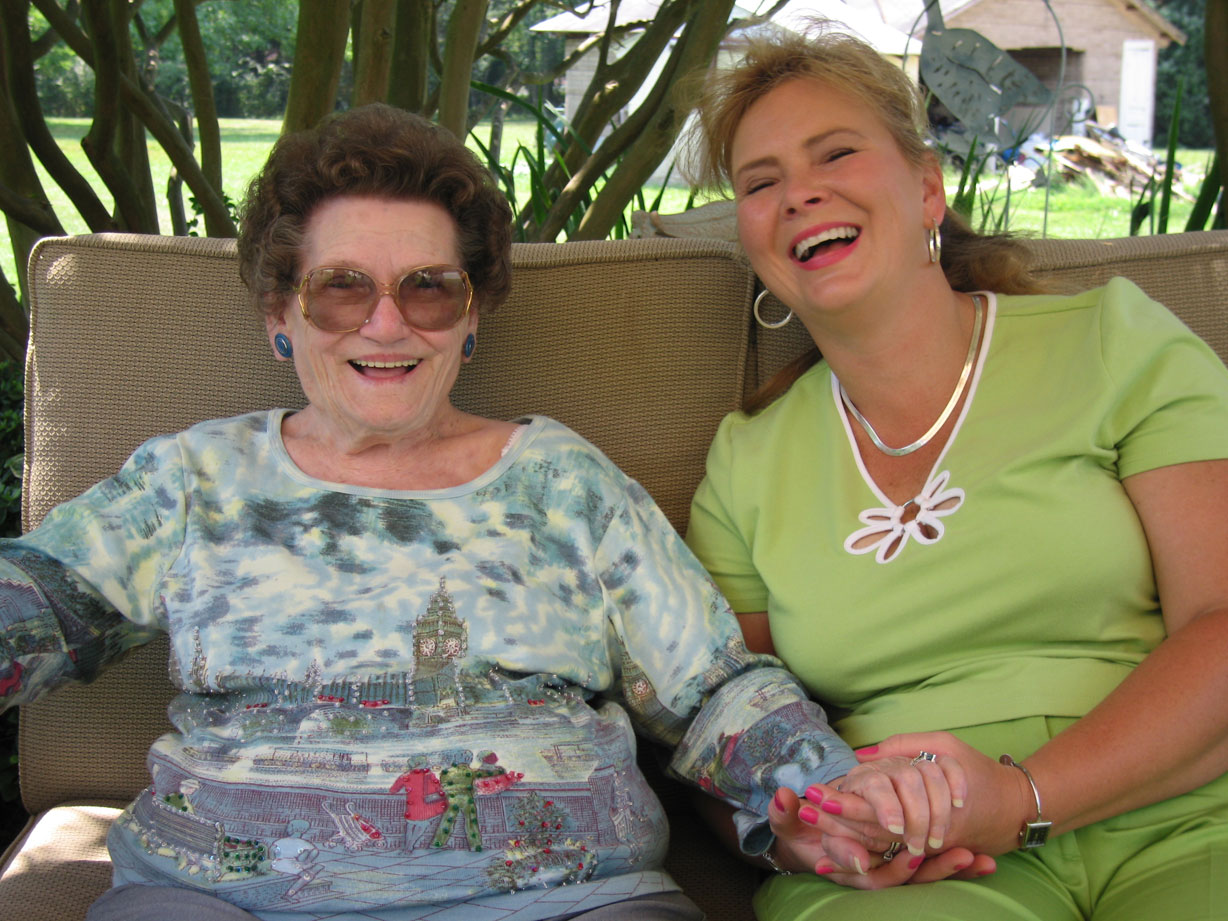 "We Shop", single channel, 8:50 min documentary short, 2007
Robin and her Grandmother are southern Bells, charming and funny, yet isolated. Rachel Simone is 86 years old and has spent her entire live in Concord NC. In all that time she has had two vacations that took her beyond Concord. Both these ventures were in North Carolina, not far from Concord. Robin is a forty-something woman who desperately wants children, but medical fertility magic has not worked for her.
Robin and Rachel are a two-some, they need each other and they spend a lot of time together, mostly shopping, looking for pretty things, or the next lotion or potion to ward off aging. When out and about together they are often ignored, almost invisible to the people they enjoy observing while sitting on a park bench or eating ice cream at the local mall. On the surface their ventures may seem unimportant, but they function as bonding rituals affecting a generational continuity.
They are funny, quirky and vulnerable. The piece touches themes of isolation and mortality, yet is about life and acceptance. The piece follows the two women on their daily routines, capturing conversations that are tender, humorous, and dark. Don't miss the hysterical discussion on embalming.
We Shop has screened at:
Sleeth Gallery, West Virginia Wesleyan College, 2013
Llewellyn Gallery, Alfred State College, Alfred, NY, 2013
Cassidy Theatre, Chicago Cultural Center, CAA Conference (Chicago), 2013
Brick City Gallery, Missouri State University, Springfield, MO, 2013
São Paulo International Short Film Festival, Sao Paulo, Brazil, 2008
Directors Lounge, Berlin, Germany, 2008