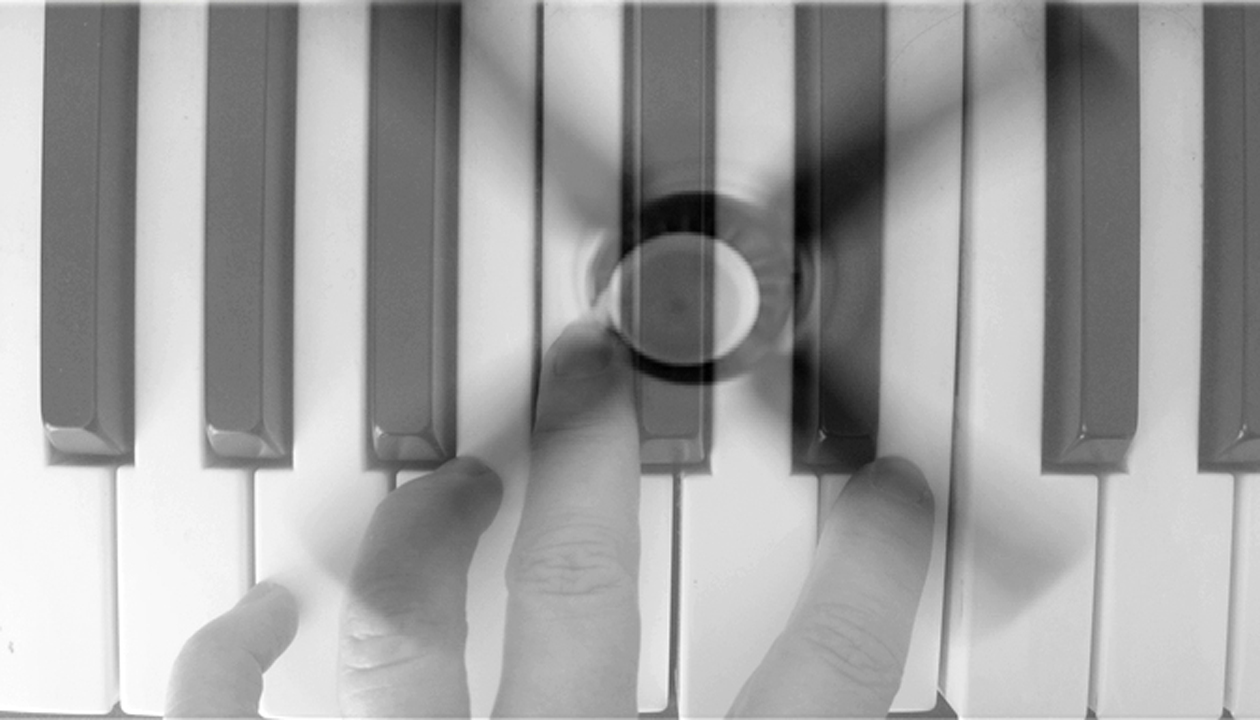 "One Two", Warrenville Historical Museum, Warrenville, IL, 2012
"One Two" was part of "Warrenville Inspired", a project where artists were tasked to create a work inspired by object in the Warrenville Historical Museum. I was intrigued by an old organ, that no longer plays, and a ceiling fan swishing just above, humming loudly, as if it was stepping in for the organ.
The Museum was once a The Methodist Church. It's gone, but its body remains in the walls of the Museum. The organ no longer emanates sound, but remains a symbol to the building's origins. In the video, she plays once more, a Methodist hymn in silence, accompanied by the only rhythmic instrument remaining in the old church – the one two beat of the ceiling fan. Methodist services in the mid 1800s, when the Church was built, were known to be rowdy with music; noisy with emotional hymns designed to raise the roof and the souls of those in attendance. I was intrigued by the dichotomy of this boisterous beginning and the current quiet of the museum.