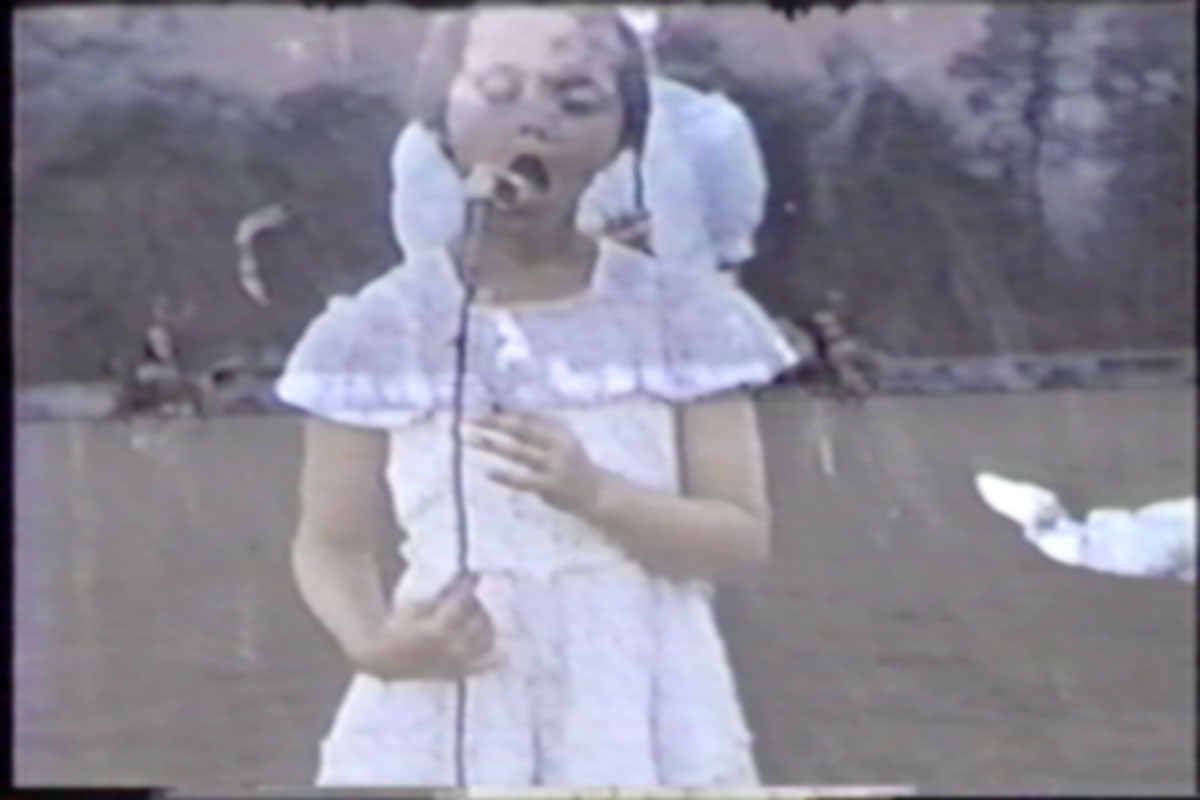 "Reagan's Children", video projection still, 2008
Commissioned by Chicago Opera Vangaurd to develop, install and manage video projection backdrop for the opera "Reagan's Children", Chicago.
"Our 40th president was "everybody's grandfather", and his portrait looms large over our cultural mantel - the legacy of this national patriarch casts a wide shadow over American politics today. Reagan wasn't just a father in metaphor, his own family has been a constant presence in the public eye. It's this other legacy that "Reagan's Children" puts to the stage.
Reagan's Children is an apolitical piece, an exploration of fatherhood across three generations: it's the story of one man from the Greatest Generation, in the words of his children, the voice of Baby Boomers, as set to music by a composer whose date of birth places him squarely in Generation X." - Joe Tracz (press release)