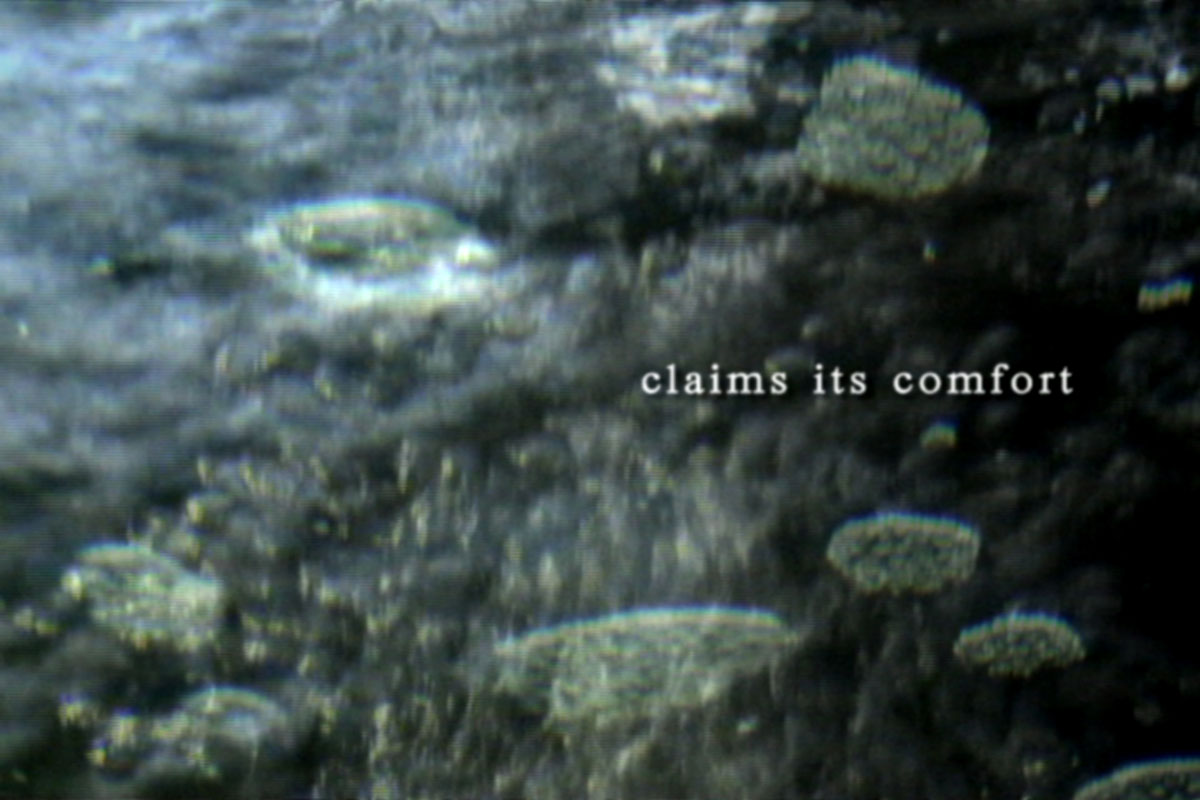 "Drift", single channel video, 7:10 min, 2011
"Drift" was filmed under water, a metaphor for the drowning reality of dementia. The poem attempts to reach a point of equilibrium, an acceptance of what is and an element of peace in what is to come. "Drift" began as an exercise to come to terms with my father's vascular dementia diagnosis. I had a sense that we were both drowning, my father with the disease, and me as I failed to comprehend losing him. I looked to the Internet for answers and found numerous sites on the technical horrors of the disease process. I also found a wealth of information for caregivers, plus blogs for caregivers to share their stories and sorrows. I found very little information on actual sufferers of cognitive damage.
Eventually I stumbled on the Center for Brain Health in Dallas Texas, who focus on the individual over the caregiver. Their point of view stems from a belief that no matter how far the disease has progressed, the core of the individual is still present. "Drift" is a poem about the isolation and loss associated with dementia, but also acceptance and a comforting awareness that what ever comes is OK.
"Drift" screened at:
Ascona Film Festival, Ascona Switzerland, 2012
Chicago Intl REEL Short Film Festival, Chicago, IL, 2011
The Merwin Gallery Illinois Wesleyan University, Bloomington, IL, 2011
(re)load: new media art, Antena, Chicago, IL, (early format "duets")
Simultan Media Arts Festival, Timisoara, Romania, (early format "duets")