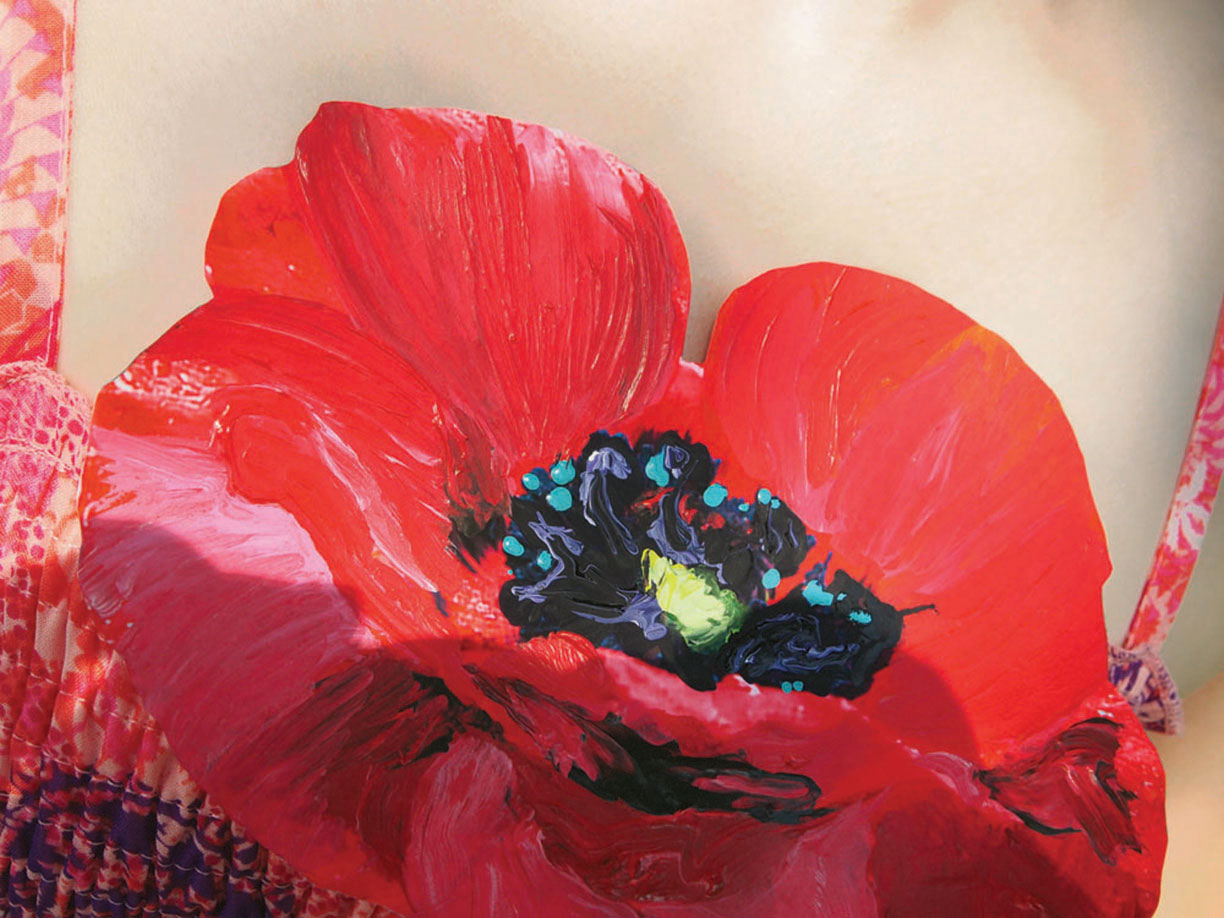 "Flower Girl- Poppy", inkjet print mounted on acrylic, 21" X 28", 2012
Flower Girl probes the perception of innocence, and the transition from childhood to womanhood, during a time of confusing norms and expectations. The project includes a 2-channel video, a series of digital prints and small objects (flower props) cast in resin.
The project was activated by a convergence of multiple events: my daughter's 13th birthday; her distress over not being a flower girl in a family wedding; the participation of women in the Arab Spring, and their likely diminished role under rising conservative movements; the right wing "war on women" movement in the US; and the National Institute of Mental Health's new findings on "Nature vs. Nurture". A key component of the piece resides with the flower props. They appear throughout the video and in a series of digital photographs. Each flower is hand painted and was chosen for its floriographic symbol (based on the Victorian Era practice of communicating through flowers). The bouquet in the video corresponds to elements of the child's identity.