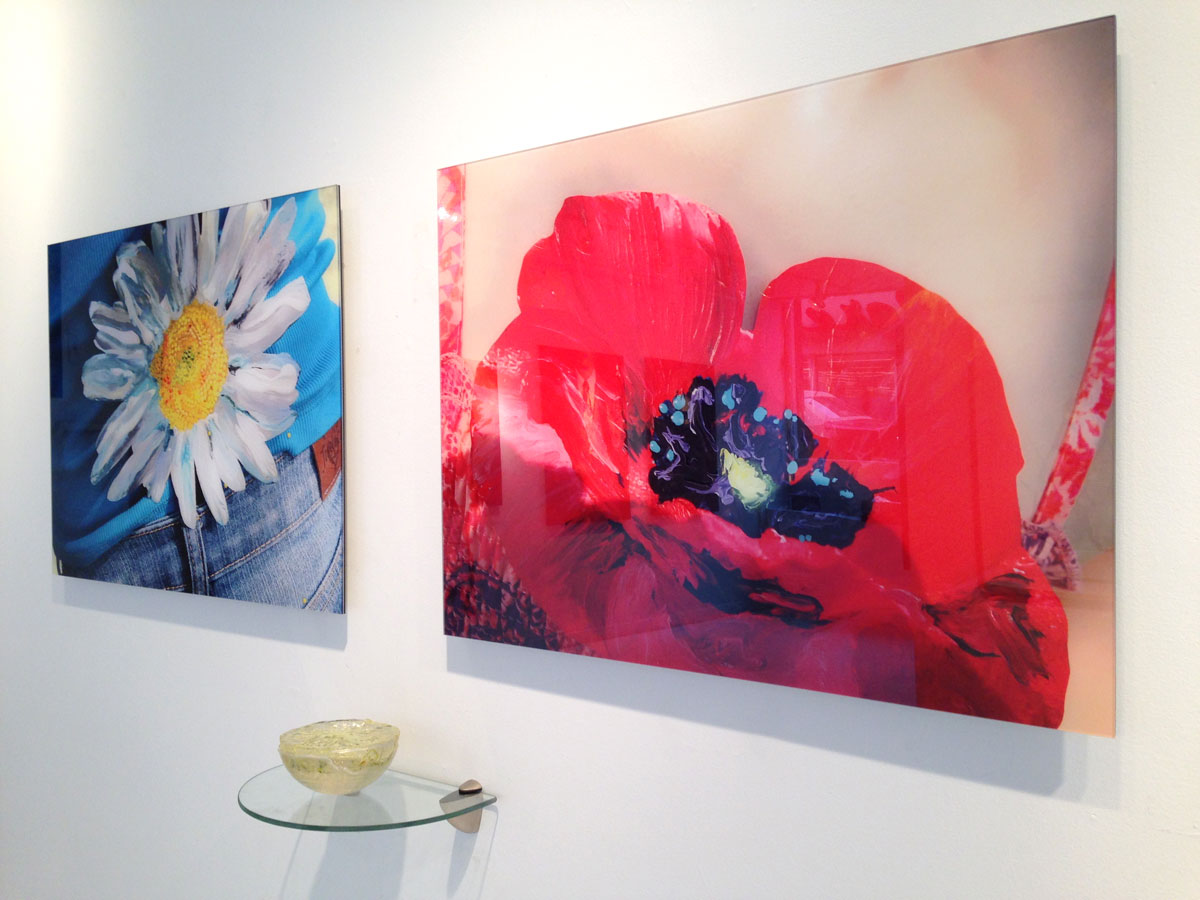 "Flower Girl" inkjet prints, and resin sculpture, Rymer Gallery Nashville, 2014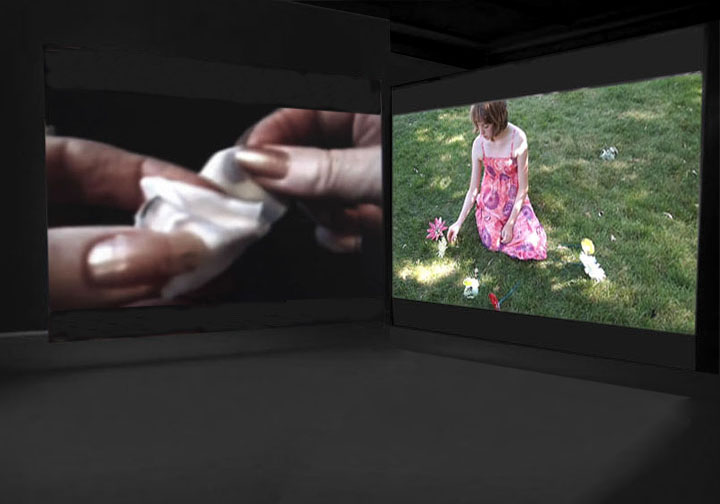 "Flower Girl" installation rendering for the Directors Lounge, Berlin, 2014
Two channel video installation, 6:06 min loop. "Flower Girl" also screened at the Great Lakes International Film Festival, and received the Award of Merit for Experimental Film, Indie Festival, La Jolla, CA.
Photo series from film shoot plus flower props embedded in acrylic resin.
The piece probes the perception of innocence, and the transition from childhood to womanhood, during a time of confusing norms and expectations. The video depicts, on separate screens, a girl at play in a pictorial setting, and an adult female systematically constructing a silk flower. Their relationship is ambiguous, and the piece beckons the question: can the girl hold on to her identity, cultivate her aspirations, or is she predestined to be a construct of her environs? The project was activated by a my daughter's 13th birthday, and the War on Women movement in the U.S.